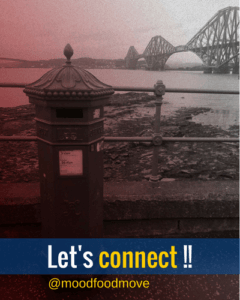 This wonderful website is not just a business, it's a labor of love. It's an opportunity for me to share the tools, tips and ideas that have helped me and the people I've coached or trained create a much easier life.
But this website is nothing without you.
I'd love to hear from you if you have feedback, ideas, praise, constructive criticism, questions, comments, or you just want to connect. Please use the contact form below to get in touch, or email me directly at moodfoodmove at gmail dot com.
If you'd prefer you can mingle with moodfoodmove on Facebook, Twitter and Instagram. Let's be amici 🙂